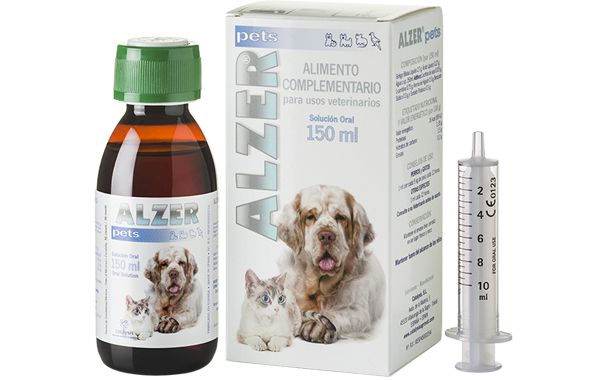 Alzer pets 150ml
100% Original
Fast Delivery
Cash on Delivery
---
Especially indicated to improve the well-being of elderly dogs.
Especially indicated as supportive therapy against Cognitive Dysfunction Syndrome (CDS).
ALZER® Pets contains specific molecules and antioxidants to control the neurodegenerative process.
DOGS AND CATS
1 ml for every 5 kg of weight every 12 hours
OTHER SPECIES
1 ml every 12 hours.
Consult your Veterinarian before using it.